Customize the WordPress Dashboard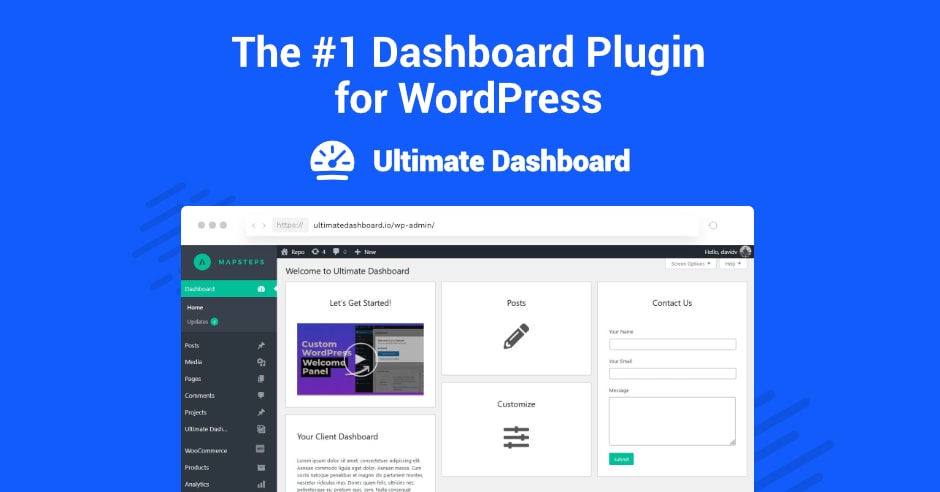 Creating a custom WordPress admin dashboard can be a challenge for anyone that uses WordPress. We will show you how you can easily customize the WordPress dashboard by using a free (and premium) plugin.
Let's face it, the WordPress dashboard is not the most intuitive or friendly dashboard that anyone has used.
It's a bit clunky and there are a ton of "widgets" and other items that simply aren't useful. Especially for every day WordPress users like yourself.
For those of us that run an agency, handing-off a new website to a client and sending them to the WordPress dashboard can be worrisome. We don't want them to log in and be overwhelmed before they even get started.
Customizing the WordPress dashboard can make a world of difference for you and your clients.
In this post, we are going to show you how to create a custom WordPress dashboard for your clients so they can actually enjoy the WordPress admin more than they normally would.
5 steps to a Custom WordPress Dashboard:
Install Ultimate Dashboard
Go to Settings > Remove all Widgets
Go to Ultimate Dashboard > Add New
Create as many widgets as you want
Go to Dashboard > Home and from there you can reorganize the widgets
1. Install Ultimate Dashboard
Before handing a website over to a client, I always want to make sure that the backend is as easy as possible to navigate. I have been working with WordPress for over 8 years, so for me it is easy to find my way around.
To install Ultimate Dashboard, simply go to Plugins > Add New and search for "ultimate dashboard".

For people, like my clients, who have never logged in before, understanding what "widgets" are and why there are random WordPress events showing, can be very overwhelming.
2. Ultimate Dashboard settings
Now that you've installed Ultimate Dashboard, you can go to Ultimate Dashboard > Settings:

From there you can quickly remove all dashboard widgets: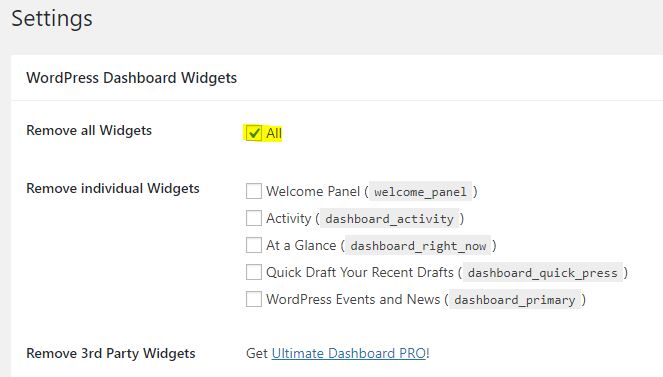 If you are using the pro version, you can also remove third-party widgets, such as Gravity Forms or WPForms.
Now that the widgets have been removed, we have a completely blank dashboard.

3. Add Dashboard Widgets
The real beauty of Ultimate Dashboard is the ability to now go in and add your own widgets.
You can add the following types of widgets:
Text
Icon
Video (pro)
HTML (pro)
Contact form (pro)

4. Create as many widgets as you need
There are no limits to the number of widgets that you can create with Ultimate Dashboard (the free or pro version).
5. Reorganize the WordPress Dashboard Widgets
One of my favorite aspects of Ultimate Dashboard is being able to go into the home dashboard and reorganize the widgets to an order that makes sense to me and my clients.
You can do this by simply going to Dashboard > Home: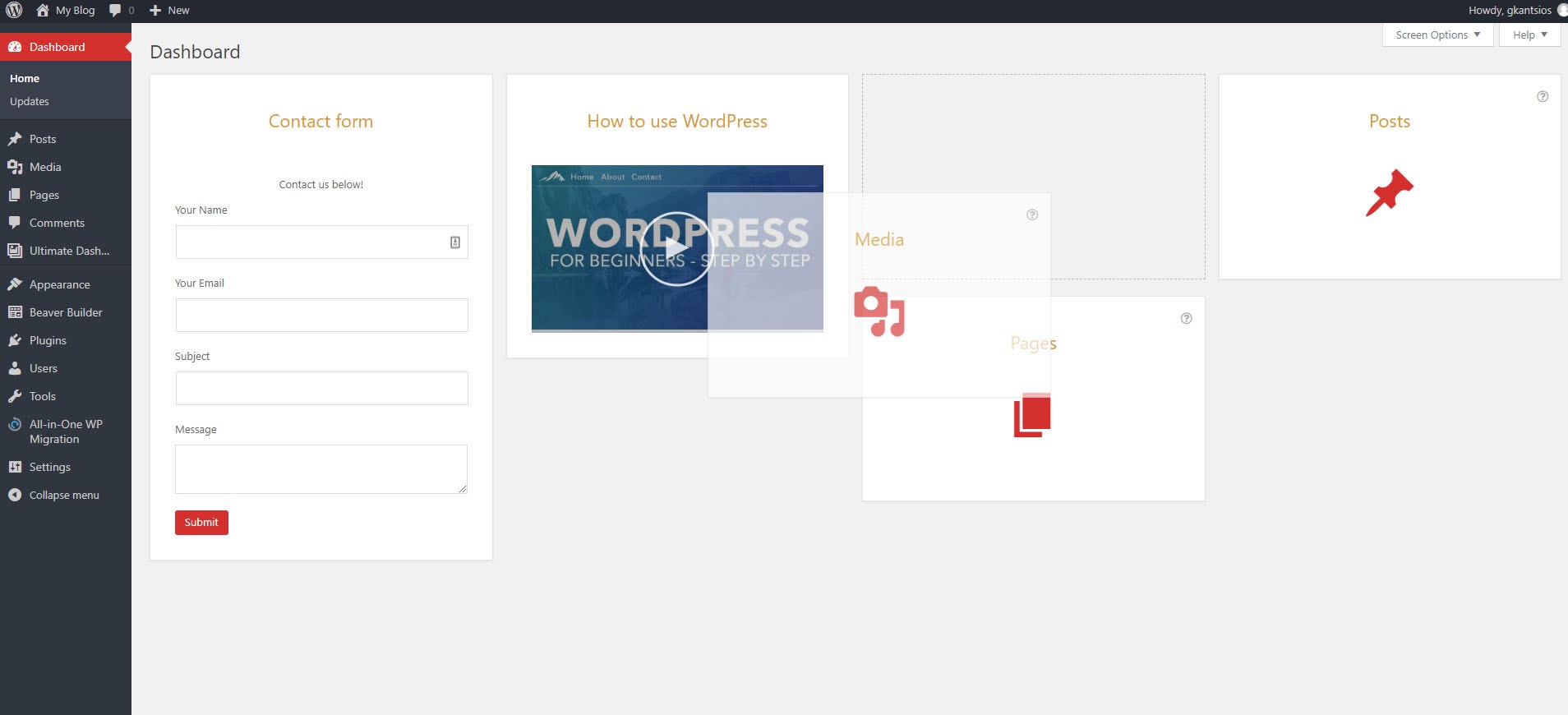 However, you leave the widgets on the dashboard is how others that login with the same credentials will see the dashboard. What I will do for clients websites is log in as them before sending them the login credentials. I will organize their dashboard so the widgets are in the proper order.
And voilà, we're done!