Ultimate Dashboard allows you to redirect all requests for the wp-admin section of your site to a page of your liking.
Non logged-in visitors or bots will be redirected to the URL you specify as per the screenshot below.
To set up the redirect on the wp-admin directory please follow these steps: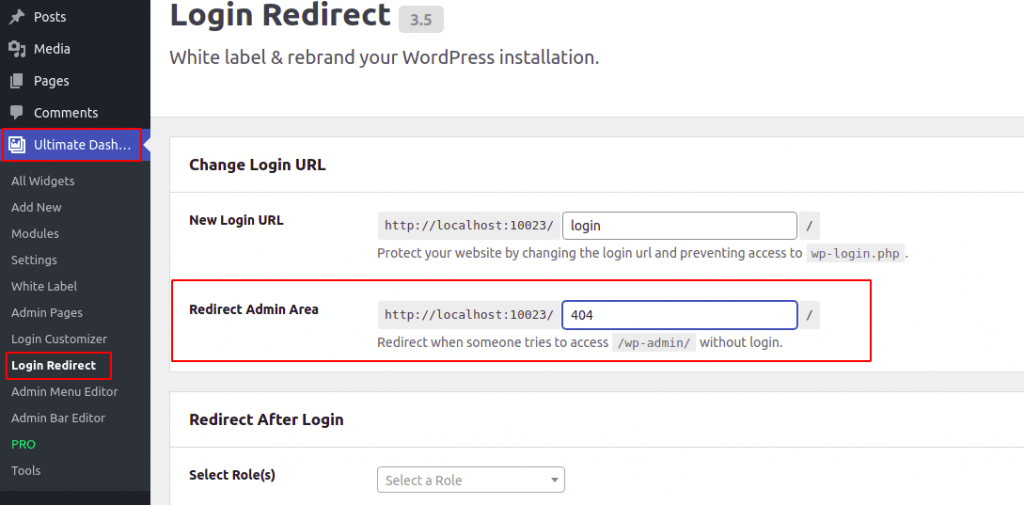 Make sure that you are running Ultimate Dashboard version 3.5 or higher on your site
Navigate to Ultimate Dash… -> Login Redirect in your WordPress admin area
Find the "Redirect Admin Area" field and enter the slug of the page to you wish to redirect visitors to
Save changes
Now all the requests to the /wp-admin/ directory will redirect the visitor to the designated page.
Keep in mind that this will not permanently change your /wp-admin/ URL. Logged-in users will still be able to access the /wp-admin/ area.