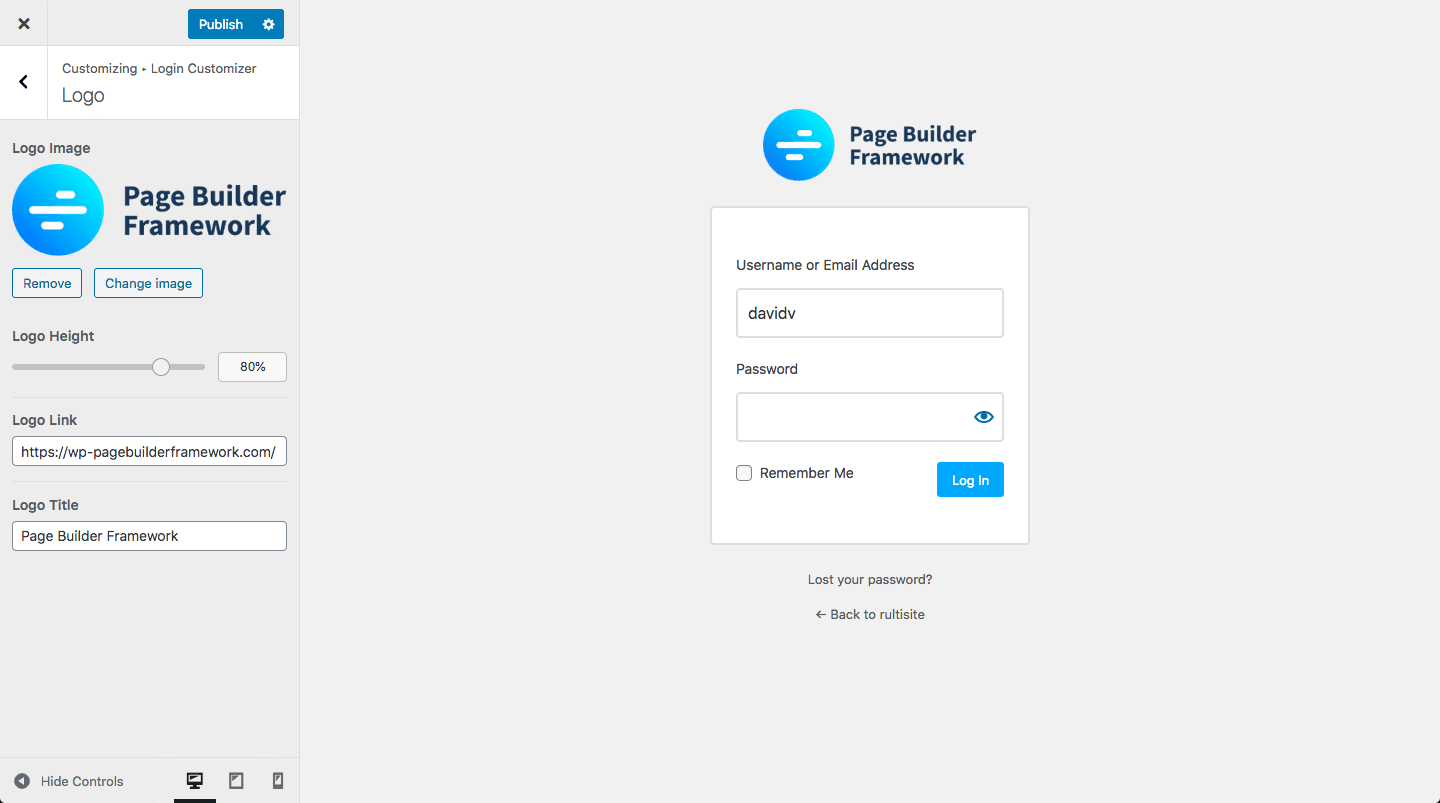 The login customizer allows you to fully customize the look of your WordPress login screen.
This feature is available in both, the free & PRO version of Ultimate Dashboard while the PRO comes with additional functionality.
Pro Features
Define a bakground image
Different layouts to choose from (left, right, center)

Disable Login Customizer
There are chances you would want to disable the Login Customizer feature entirely, for instance when you're using a different plugin to style your login page. To do that, you can use the built-in filter like this from your child-theme's functions.php:
add_filter( 'udb_login_customizer', '__return_false' );
404 Error
If you're getting a "404 – Page cannot be found" error when trying to edit the login page through the WordPress customizer, please visit the Permalink settings page in the WordPress admin area under Settings -> Permalinks. This will fix the issue.