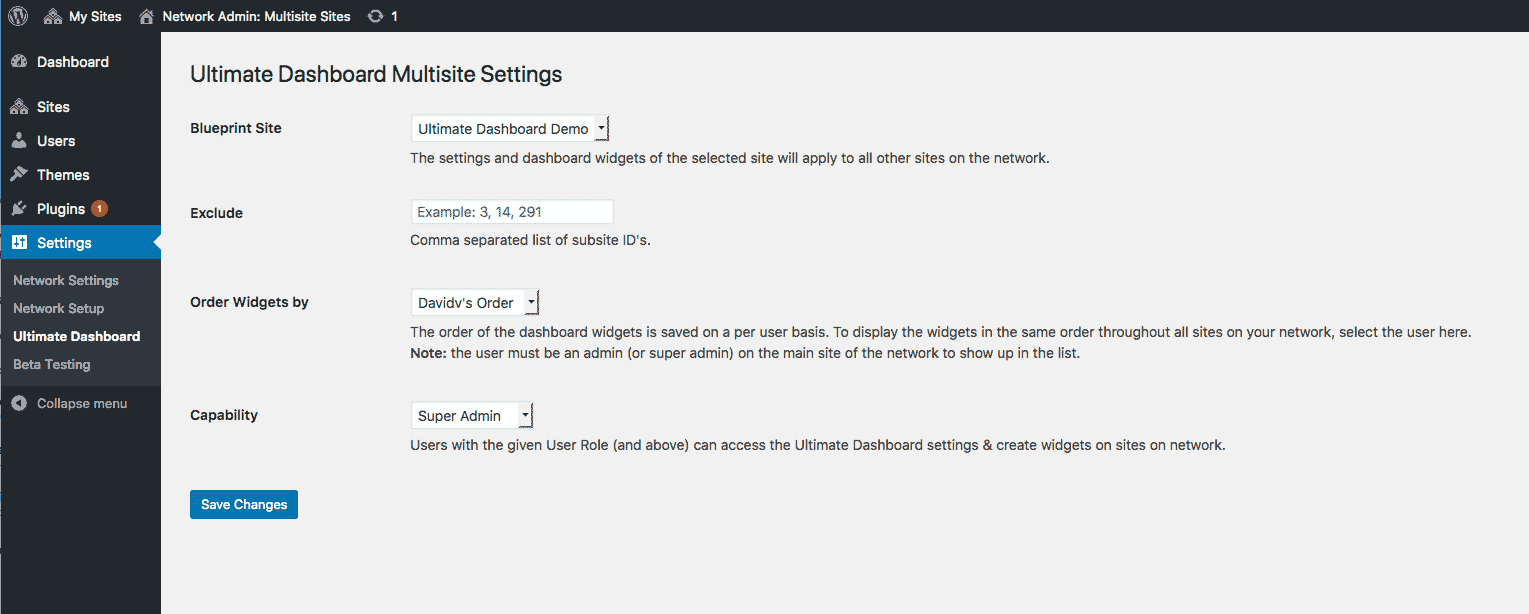 Ultimate Dashboard PRO is fully compatible with WordPress multisite networks. In fact, that's what we have built the plugin for in the first place.
Let's have a look at the multisite features available in Ultimate Dashboard PRO.
Click the button below to load the video from YouTube.
Load Video
Blueprint Site
By selecting a Blueprint you can apply the settings, white-label settings & dashboard widgets to all sites of your network sites.
Exclude Sites
You can exclude certain sites from the Blueprint if you want them to have a different dashboard. The branding settings of the blueprint site will still apply to these sites. If defined specifically, the subsite branding settings will be used instead of blueprint settings.
Global Widget Order
The order of the dashboard widgets is saved on a per user basis. Simply select a user whose widget order you want to apply to all sites and users throughout your network to maintain a consistent look.
Capability Settings
With the Capability Settings, you can choose whether admins of other sites on your network can access the Ultimate Dashboard PRO settings and add additional widgets to their dashboard.