Each dashboard widget can have its own position and priority.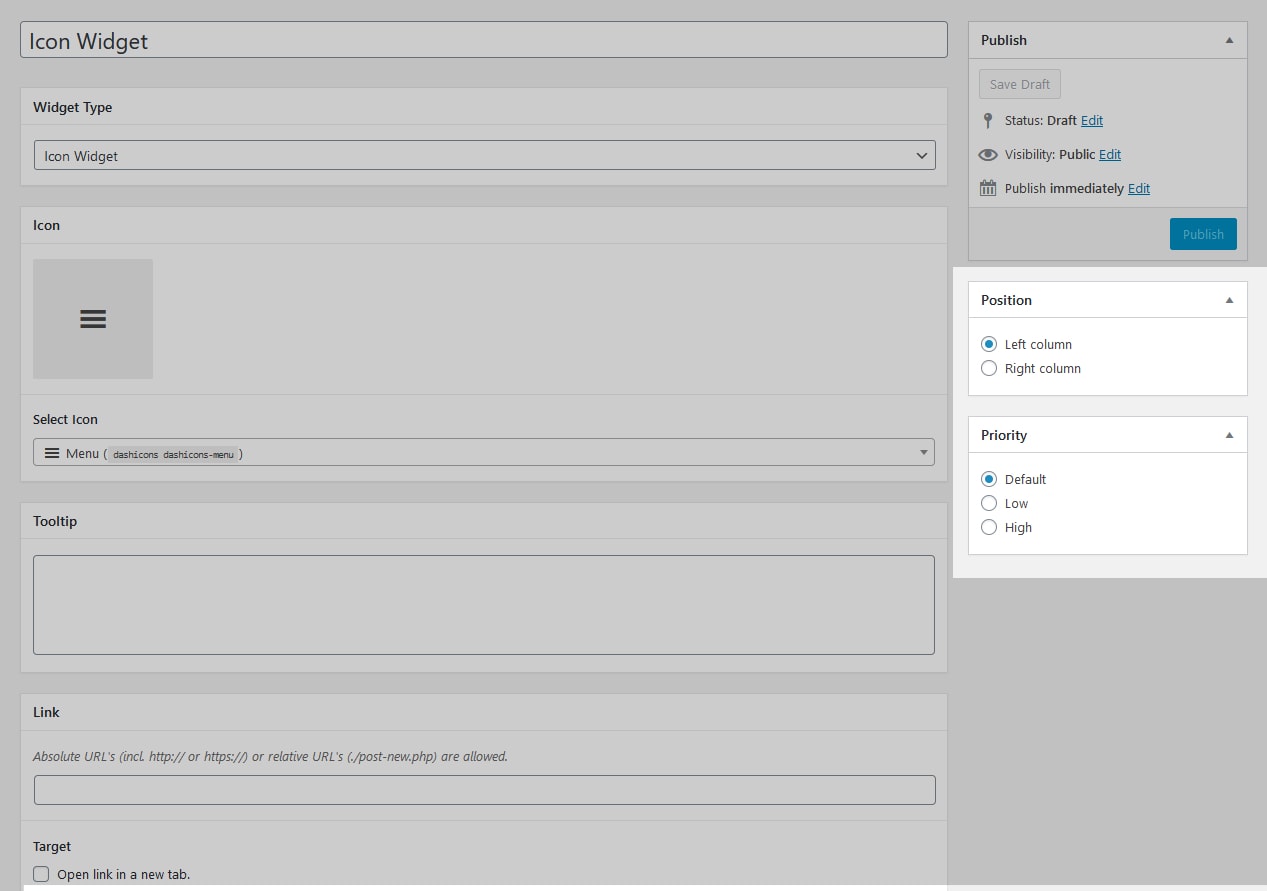 Position
You can choose wether you want the widget to appear in the first or second dashboard column. There are up to 4 columns available and unfortunately, WordPress let's you add new widgets only to the first 2 columns.
Priority
The priority allows you to define wether the widget should appear on top or at the bottom of a column. "High" will position your widget on top, while "Low" will add it at the bottom.
Conclusion
As you see, those settings don't allow for much flexibility.
We recommend to actually go to the dashboard and re-arrange widgets to your liking to take advantage of all 4 available columns.