Get even more out of Ultimate Dashboard with Ultimate Dashboard PRO.
Click the button below to load the video from YouTube.
Load Video
Features
Add Tooltips to your Icon Widgets
Text Widgets
HTML Widgets
Remove 3rd Party Widgets
Apply your Widget order to all users of your site
Change the Widget colors
Add custom CSS to your Dashboard
Remove 3rd Party Widgets
There are numerous of plugins out there, adding their own widgets to the WordPress Dashboard. If you even want to remove these widgets, we've got you covered. Ultimate Dashboard PRO lets you remove 3rd party widgets with just a click.
Icon Widget Tooltips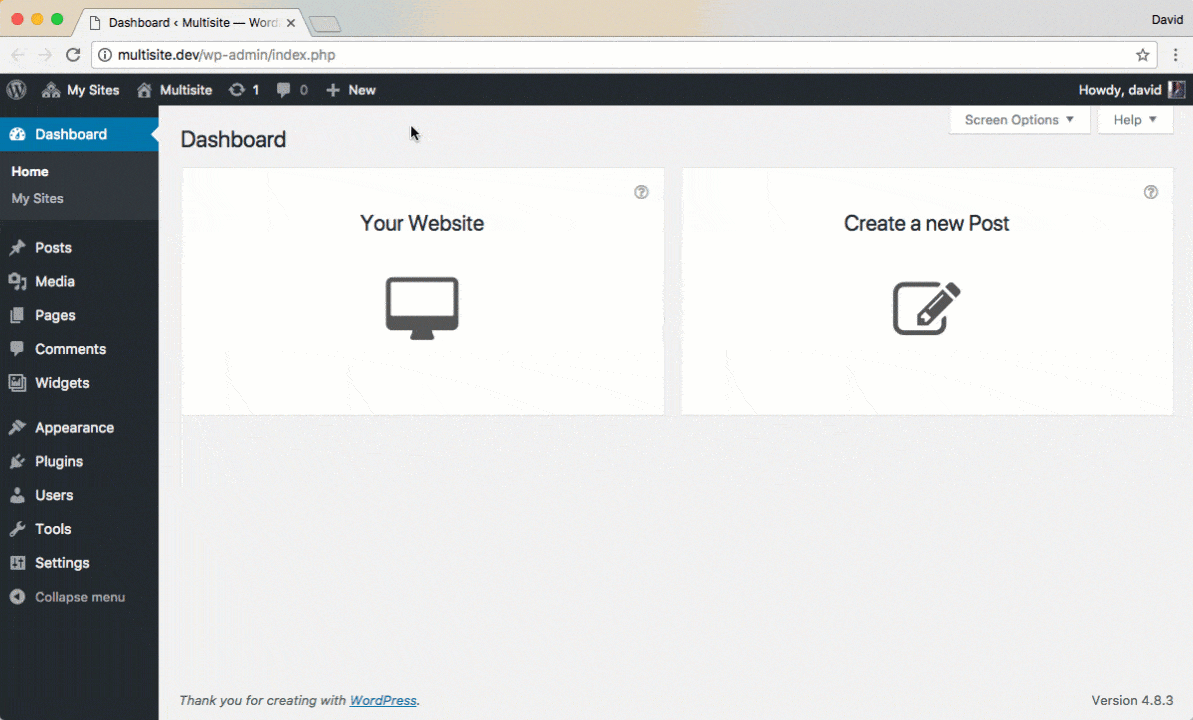 Not all of the Dashboard Widgets may be self explanatory out of the box. Provide additional information to your Dashboard Widgets with Tooltips.
Text Widgets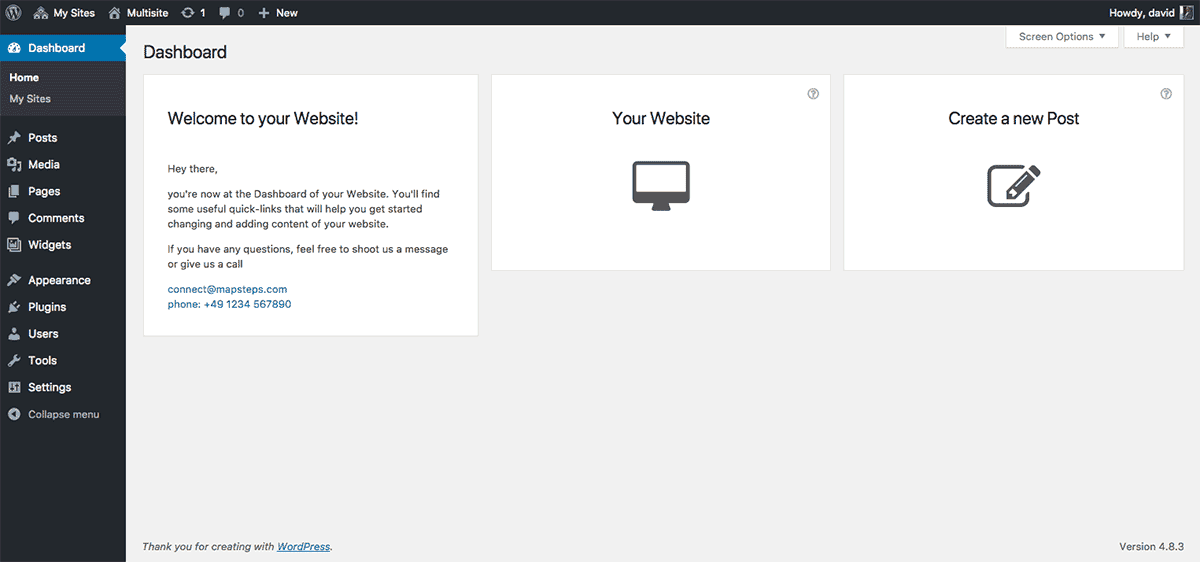 Ultimate Dashboard PRO lets you add Text Widgets (HTML allowed) to the WordPress Dashboard. In addition to that, you can simply set a fixed height for each Text Widget individually.
Global Widget Order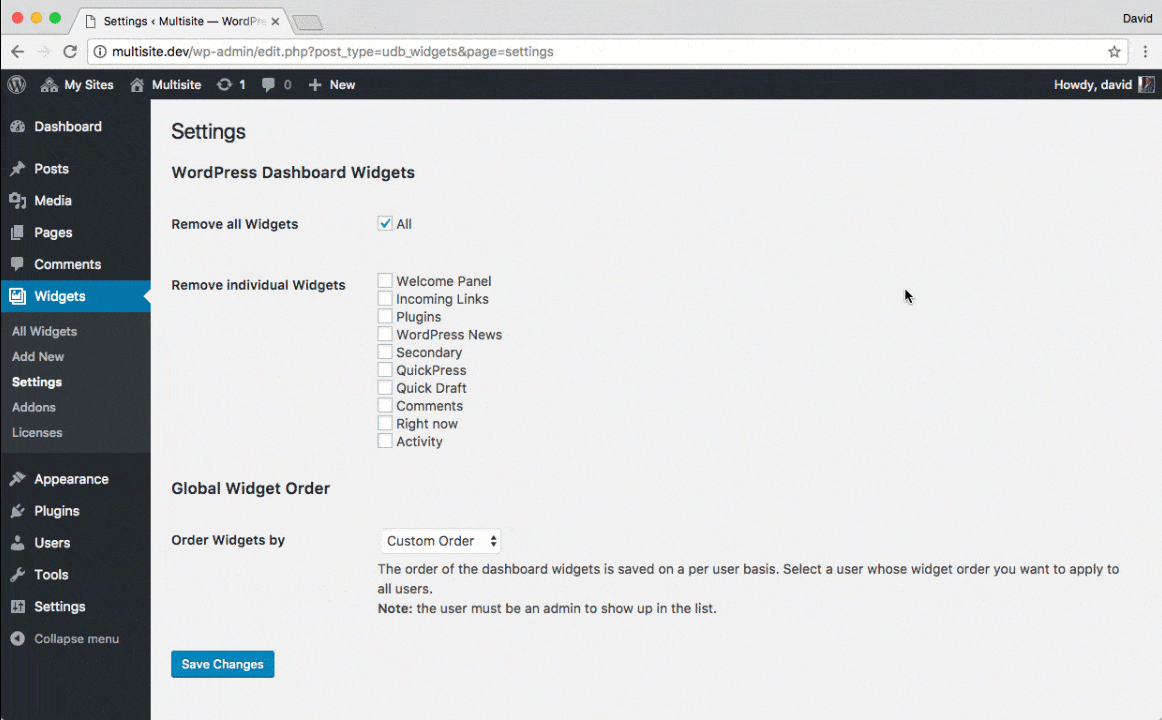 The order of the Dashboard Widgets are stored on a per user basis. To overwrite the settings for all users on your website you can simply chose a user whose order you'd like to apply to all registered users.
Server Requirements