There are numerous plugins that add their own widgets to the WordPress Dashboard. If you want to remove those widgets entirely, we've got you covered.
Ultimate Dashboard PRO allows you to remove 3rd party widgets with just a few clicks.
To remove 3rd party widgets, navigate to Ultimate Dash… > Settings in the WordPress admin.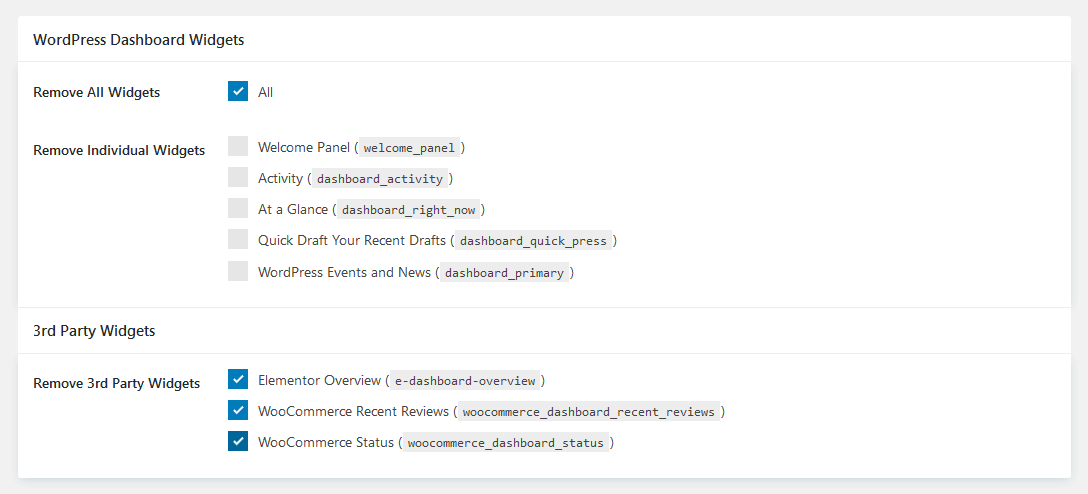 In some rare cases 3rd party widgets don't appear in this list. That happens when the dashboard widgets was not registered properly by the plugin author.