Erident Custom Login & Dashboard is now Ultimate Dashboard 🎉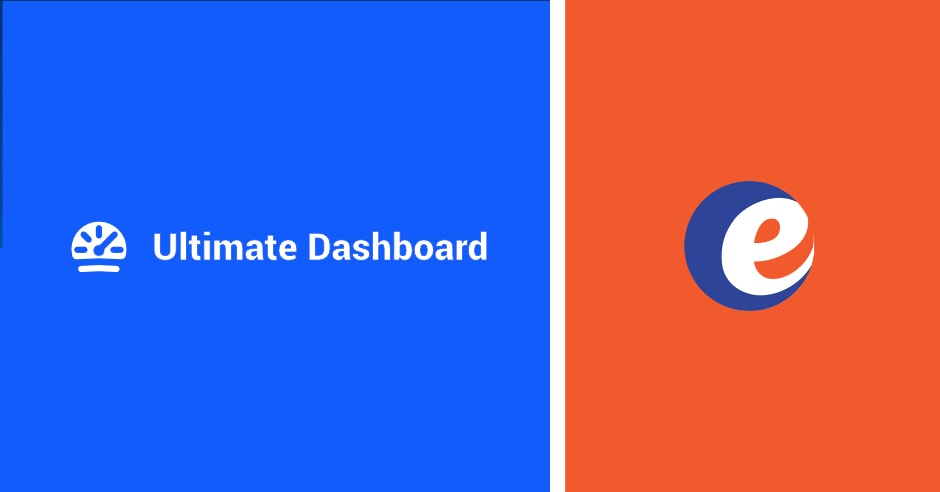 Edit (21.07.2022): Cauton! Please update the Erident plugin to the latest version (4.2) before running the 1-click migration. The latest version fixes an issue where non-admins were able to trigger the migration process which fails to install Ultimate Dashboard. If that's been the case for you, please install Ultimate Dashboard manually. Your data was already migrated successfully.
Hey everyone,
David here with Ultimate Dashboard. I'm excited to let you know that Erident Custom Login and Dashboard is now Ultimate Dashboard!
In this article I will go over what has led to this decision and what former Erident users can expect from this update.
Erident is now Ultimate Dashboard
I have aquired the Erident plugin from Libin earlier this year. My initial plan was to overhaul the entire plugin codebase and bring the live-editing experience to the plugin by utilizing the WordPress customizer.
While we did overhaul the entire codebase & admin interface with the release of Erident 4.0, I started to feel that merging both plugins would be the better choice. Ultimate Dashboard already has a feature that allows you to fully customize the WordPress login screen through the WordPress customizer. After working on Erident for a while, I felt like managing the same feature-set twice isn't the right choice.
That's why Erident has merged with Ultimate Dashboard.
What's in there for me?
After migrating to Ultimate Dashboard, you will have even more options available to fully customize the WordPress login page. The best part is – this now happens directly within the WordPress customizer where you see all your changes in real-time. No more back and forth to actually see your changes!
One-Click Migration
To make the process as easy as possible, we have added a one-click migration to the latest version of Erident. This will allow you to switch to Ultimate Dashboard effortlessly. Simply click the button on the admin notice to start the migration.
How does the migration work?
Once you click the "Start One-Click Migration" button,
The Erident Custom Login & Dashboard plugin will be uninstalled
The Ultimate Dashboard plugin will be installed
Your existing customizations will automatically be migrated over to Ultimate Dashboard
You will be greeted with a one-click setup for Ultimate Dashboard
That's it! It is as simple as clicking a button (literally).
PSSST… I should mention that there is a special bonus for all former Erident users. Simply complete the one-click setup for Ultimate Dashboard to unlock it.
Sunsetting Erident
Erident Custom Login and Dashboard is no longer actively supported. To keep getting updates, support & security fixes, we highly suggest everyone to migrate to Ultimate Dashboard asap.
Summing Up
Merging Erident into Ultimate Dashboard will allow us to work more efficient & bring you the latest & greatest features in one place. I hope you will enjoy the new features + live-editing experience that is now available to you in Ultimate Dashboard.
If you don't need any other features that Ultimate Dashboard comes with, no worries – Ultimate Dashboard is fully modular. You can simply disable other modules during the one-click setup or from the plugins "Modules" page.
Here are some more links for you to learn more about Ultimate Dashboard.